A breakdown of medical marijuana oil available in Florida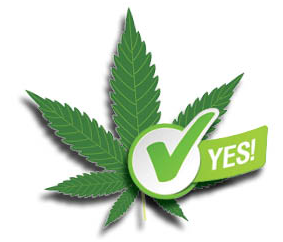 If you haven't heard yet Floridians can now access cannabis as medicine legally. The law gives patients working with an MMJ doctor the ability to treat debilitating illness with CBD, or THC marijuana oil extract. Currently no "flower, bud" is allowed, so here's a breakdown of medical marijuana oil available in Florida for 2017 - 2018.
The cannabis oil available to patients today, only comes from a Florida licensed medical marijuana dispensary, or treatment center. There are 12 in operation to date, so for this list, we will use the largest Florida dispensary, Trulieve! They offer a nice selection of oral tinctures, CBD or THC rich vape oil extracts, capsules and oral concentrates and locations statewide. To be fair, the other dispensaries also carry quality medical marijuana products and you can find their online store fronts here.
CBD and THC Vape Oil Extracts in Florida
Vape oil extract is a concentrated oil form, that has been extracted from organically grown marijuana plants. These plants are specifically bread for their high CBD or THC content, depending on patients needs. Vape oil is sold in pre filled and measured vape pen cartridges, that fit into a rechargeable heating element, used to vaporize the oil to inhale.
Many people prefer this method of ingestion, it is fast, giving patients relief within minutes. Vaping oil allows doctors and patients an easy way to regulate dosages, since the patient feels the effects so quickly.
Trulieve currently offers a 3 pack CBD vape oil cartridges in 500 mg, with a 1-20 CBD ratio. They carry THC vape oil in 250mg and 600mg cartridges. You can choose from Sativa, Indica or Hybrid strains. They do offer several choices like 9lb hammer, Grandaddy purple or Sour Diesel and they plan to have many more strain choices available soon.
CBD and THC Oral Oil Tinctures
Patients who prefer not to inhale their medicine, or simply like a choice, may go with the oral tinctures available. Unlike vape oil, this product comes in a bottle with a built in applicator, typically able to measure out dosage amounts.
Truileve offers a few choices here too, like CBD or THC oils, again in Indica, Sativa or Hybrid strains.
This ingestion method works well with older patients not able to inhale vaporized cannabis. It is always suggested to go slow with oral oils, they can be very strong and take time to be digested. You can simply put a dose directly into your mouth, or cook with it, the applications are endless with oral oils.
Available in 200mg and 500mg CBD and THC strains.
Still another oil extract available in Florida is the marijuana concentrate oil. This is a very powerful concentrate with no added cutting agents like olive oil or flavoring. You can get this in 850mg pre loaded oral syringes.
CBD Nasal Sprays and THC Topical Cremes
Yet another way to ingest legal cannabis oil in the sunshine state is to apply a topical creme, infused with cannabis oil. This is a simple way to get your medicine without thinking twice, just rub some creme on and go!
Maybe you need a nasal spray, which is primarily used to control seizures in patients who need instant relief.
Trulieve offers a 1-20 CBD to THC ratio in a pre-filled, 300 5mg dose, read to use nasal spray delivery bottle. In order to access medical cannabis in Florida, you need to be approved by the Office Of Medical Marijuana Use and be under the care of a certified MMJ Doctor.
#floridamarijuanaoil #FloridaCBDOil #purecbdoil #floridacbdconnection #organiccbdvapeoilexctract #floridalegalcbd #cbdoil #floridacbdoi #IsCBDHempOillegalinFlorida2017 #cbdhealthbenefits #floridacbd #THCVapeOilExtract #THC #THCOilforSale #trulieve #FloridaCannabisOil #FloridaMedicalMarijuana