The Florida CBD Connection offers our site visitors an easy way to research and, buy CBD oil in Florida, with or without, a medical marijuana card. However, it is highly recommended that you speak with a board-certified, MMJ doctor before starting any dietary supplements.
Since medical marijuana is legal in Florida now, people are interested in the health benefits that cannabinoids, specifically, CBD can provide. Not to mention, where you can buy CBD oil in Florida legally.
What Is CBD Oil?
Of the many known cannabinoids that make up marijuana, the most utilized and beneficial are tetrahydrocannabinol (THC), and cannabinoid (CBD). THC is the component in cannabis that causes euphoric, uplifting effects, typically associated with being "high".
CBD, on the other hand, works systematically by interacting inside of the endocannabinoid system, which is responsible for regulating many functions within the body.
​
CBD Oil Uses
Some of these include sleep, hunger, anxiety, pain, chronic pain, muscle spasms, cramps, aches, seizures, drug addiction symptoms and more. Substantial scientific research continues in 2019, to unlock more health benefits of taking cannabinoids (CBD) regularly.
​
How to Buy the Best CBD Oil in Florida
In Florida, you can buy CBD oil online, from the highest rated manufacturers, that have proven results, and 3rd-party laboratory testing.
CBD Oil for Sale In Florida [Best in 2020]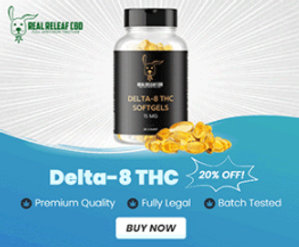 Buy CBD Oil Tincture in Florida
We showcase the best CBD oil tinctures in Florida, which are available in several sizes, and prices. Tinctures are popular because they allow you to take measured dosages, and adjust them up, or down if needed.
​
Many people feel that taking CBD oil by mouth makes it easy to maintain a consistent dosage regime. Plus, tincture oil absorbs quickly into the body, and often times has a longer-lasting effect than other delivery methods.
CBD oil tinctures come ready to use with a built-in dropper for accurate dosing. The starting (low) recommended dosage is 1ml, under the tongue, for 60 seconds before swallowing, repeat this twice per day. However, the results may vary from person to person, and depend on the individual's biochemical makeup.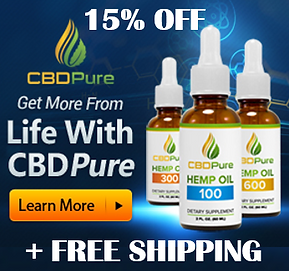 Buy CBD Capsules in Florida
Anyone can buy CBD capsules in Florida, for those who want a simple, yet effective way to take exact CBD dosages. Most of the capsules/gel-tabs contain 25mg of CBD and, 750mg total CBD per bottle.
The recommended dosage is 1-2, 25mg capsules by mouth twice per day to start. You can increase the dosage by 25mg (one capsule) after one week, as needed.
Buy CBD Vape-Oil In Florida
Buying CBD vape oil in Florida is a popular way for people to efficiently take cannabinoids. This type of inhalation method comes in vaporizer cartridges, which connect to a power source, like a rechargeable battery, which powers the heating element and vaporizes the cannabis oil, into a breathable vapor.
Vaping CBD offers people fast relief since the cannabinoid molecules are quickly absorbed by the body, and used.
​
Approved medical marijuana patients can buy CBD oil from dispensaries in Florida as per their MMJ recommendation.
Buy The Best CBD Oil in Florida
#FloridaCBDOil #OrganicHempOil #FloridaHealth