Will Florida Allow "Smoking Flower Marijuana" 2018 - John Morgans Lawsuit Update
Updated: Mar 28, 2020
The BIG question on everyone's mind is will Florida allow smoking marijuana flower in 2018. Orlando attorney John Morgans law suite against the state will be heard by a Leon County Judge.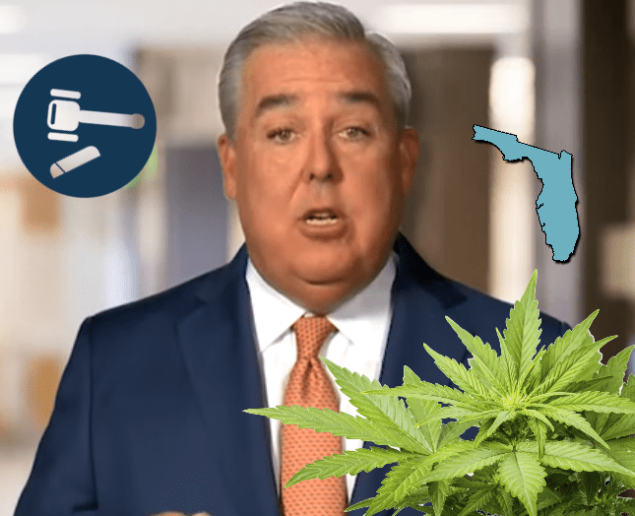 Whether you are a medical marijuana patient in Florida, or simply a cannabis supporter, you most likely understand what smoking flower means.
When cannabis matures as a plant and the grower harvests his crop, he trims the off the leaves and dries the "buds - flower" part of the plant, which becomes what we all understand to be weed.
Then people can ingest this flower in many ways including, eating it in foods, smoking it in a joint, pipe, or vaporizer or processing it into oil.
Current 2017 Florida marijuana laws prohibit approved marijuana patients from smoking the flower, which was decided by state lawmakers in a special session back in June.
John Morgan, known for his full out support of medical and recreational marijuana in Florida filed suit, stating that the smoking ban was unconstitutional. Furthermore the Amendment 2 legislation past with 71% support among Floridians and no where in there does it say the people want marijuana flower banned.
Now a Leon County Judge will hear arguments next month in this case, finally giving Floridians the voice we need to remove the ban. Morgan plans to argue the case with irrefutable proof of the medical applications that smoking flower has with patients suffering from debilitating illness. He states that Flower is the most natural way to ingest cannabis and allows it to work the best in the human body.
Opponents say that smoking flower poses a public health risk for additional illness like cancer from inhaling carcinogens. But with not 1 case of cancer from marijuana ever reported in the history of medicine it will be an up hill battle for those seeking to keep the current legislation in place.
John Morgan along with United for Care have also backed a new 2018 petition called The Florida Cannabis Act which is to completely legalize marijuana for recreational use much like Colorado and Washington Sate.
Learn more about why CBD oil is legal in Florida today.
#2018floridacannabisact #johnmorgan #recreationalmarijuanaflorida #medicalmarijuanaflorida #smokingban #floridamarijuanalaws