Florida Lawsuit Senate Bill 726 Filed To Legalize Smoking Marijuana Flower
Floridians may soon be allowed to smoke marijuana flower, legally. Senate Bill 726 is a lawsuit just filed to re - legalize smoking cannabis for qualified, approved medical patients. As to date state law makers banned smoking the flower parts of a marijuana plant, which researchers and patients agree is the most effective way to ingest cannabis. Even most physicians agree that treating symptoms of debilitating illness, as laid out in Amendment 2 legislation can be most effective for patients who inhale marijuana smoke. Law makers in a special session last year approved medical marijuana, but said that smoking caused to many health risks to people.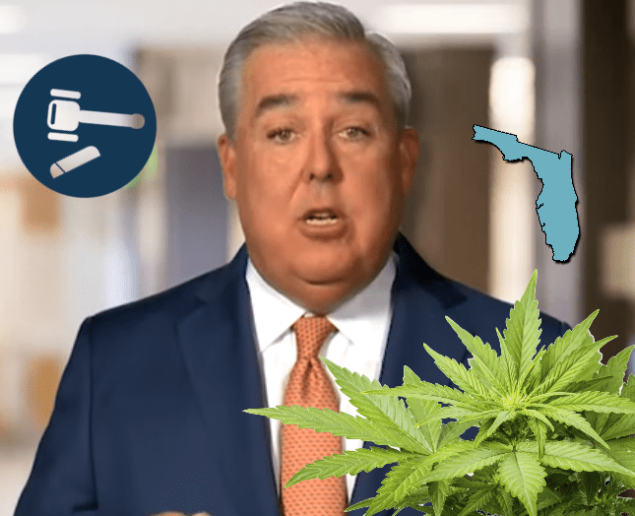 Well the people of Florida are speaking out on this issue, just months into 2017 a well crafted lawsuit is filed in the Florida courts. Attorney, and leading supporter of full recreational marijuana in Florida John Morgan says this lawsuit will be a no brainier decision for the courts. No where in the Amendment 2 petition, and what the people voted for did they agree to a smoking ban! If leading cannabis authorities around the globe agree that smoking flower is the best way to get relief from this medicine, then who are we to ban it. Furthermore, 94% of Americans now agree that marijuana has medical uses and some are getting behind Morgan, to fight for smoke!
Did you know that in Florida today you can buy CBD Oil 100 percent legally? It's true hemp oil products are now legal in all 50 states, furthermore Florida's Amendment 2 laws protect qualifyed patients using cannabis products under a doctors supervision. That is just added protection for Florida resident seeking the healing benefits of cannabinoid CBD oil.
#floridamedicalmarijuana #floridalegalcbd #floridacbdoi #IsCBDHempOillegalinFlorida2017 #senatebill726 #smokingban #johnmorgan