Lake Worth Marijuana Doctor - Your THC Doc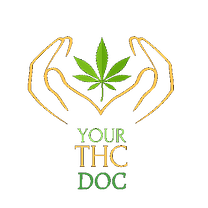 There is a wonderful Lake Worth Marijuana Doctor that truly cares about there patients and believes in the ability cannabis has, to treat symptoms of debilitating illness. Serving Palm Beach County residents, looking to legally access medical marijuana under Amendment 2, expanded guidelines and qualifications.
Since 2017 and now in 2018 Florida has passed new laws regulating the use of marijuana as medicine. People may now access this healing plant for conditions like anxiety, chronic pain, PTSD, seizures, HIV-Aids, insomnia and much more.
After coming into Your THC Doc, with two convenient locations to serve patients throughout Palm Beach County, you will get a cannabis recommendation to fit your health needs. Then you will qualify for a Florida Medical Marijuana ID card, which the state will mail directly to you. Then you're ready to call anyone of the state approved marijuana dispensaries, in Lake Worth (2 locations available) or anywhere statewide, to get your recommended marijuana medicine.
Lakeworth Marijuana Doctors Office Location:
Your THC Doc - Your THC Doc, PA2188 Jog Road Greenacres, FL 33415
Boca Raton Marijuana Doctors Office Location:
Your THC Doc - 1449 Yamato Rd, Suite 2Boca Raton, FL 33431
Let our professional, helpful staff at either our Lakeworth or Boca marijuana doctors office answer any questions you have, about qualifying for medical marijuana treatments, today.
Our doctors in either location understand your need for cannabis as medicine and will guide you into the right THC and, or CBD Oil treatments to benefit your health.
Your THC Doc also offers CBD Doctors, who understand how cannabinoid (CBD) interacts with the human body, to produce healing effects. There are a number of symptoms that CBD alone can treat, with no high typically associated with marijuana.
Your THC Doc also understands the power that full strength THC cannabis has on debilitating illness, including chronic pain, symptoms of chemotherapy and much more!
#lakeworthmarijuanadoctors #bocaratonmarijuanadoctors #yourthcdoc #floridamedicalmarijuana #cbddoctors #floridacbddoctors #lakeworthcbddoctors