Florida Medical Marijuana Dispensaries
Updated: May 2, 2021
Here we are in May 2021, and marijuana dispensaries are sprouting up across Florida like weeds. Most major cities and even small towns are beginning to allow dispensary locations to open, largely due to the overwhelming number of Floridians that support medical marijuana.
Florida has ever changing cannabis views and the current legislation reflects this well.
To date marijuana dispensaries in Florida can only operate on a Vertically Intergrated System, meaning that they must grow, process, transport and sell their own cannabis products, from "seed to sale."
For example, even though cannabidiol is legal in America due to the Farm Act of 2018, the CBD oil Florida dispensaries sell, can only be given to approved MMJ patients.
Medical Marijuana supporters in Florida argue this system limits the ability of free trade. It stops anyone but the 28 licensed dispensaries and 123 dispensary locations in Florida, which produce medical marijuana products. So, whatever they produce is hopefully the best.
Patients say that the medicine they take from these dispensaries is not tested by independent organizations that have no profit to be made selling it, like they do.
Other states where marijuana is legal allow their dispensaries to operate on a Horizontally Intergrated System, where they can sub-contract seasoned cannabis growers to produce and harvest their plants.
Many argue this is a better system because its more patient focused. Since growers compete for the dispensaries business, quality goes up and price comes down.
Furthermore, since MMJ laws took affect in May 2017, Medical Marijuana Dispensaries, or Marijuana Treatment Centers, can only produce and sell certain cannabis products.
Post update, 4/1/2018 - Florida smoking ban lawsuit being heard in Leon County in Jan 2018 by Judge Gievers who set a bench trial date of May 2018 for the case.

Post update, 6/01/18 - Judge rules that smoking marijuana flower is allowed and that Florida's DOH ban is unconstitutional.

Post update, 3/20/2019 - Governor Ron Desantis signs SB 372: Smoking Marijuana for Medical Use. The bill reverses the appeal on smokable marijuana in Florida made by the previous administration in 2018. Now approved MMJ patients may access "whole marijuana flower" in Florida dispensaries, legally.
1. Vape Oil : Dispensaries all have their own line of vape oils to choose from. Most are 200mg through 600mg vape cartridges, in high CBD and high THC compounds. This is a popular way to ingest cannabis, since the vapors don't cause distress to the lungs and the relief is almost instant for patients in need.
2. Oral Oil Tinctures: Marijuana Oil is widely ingested orally. People find this a simple, effective way to consume exact dosages of marijuana. Dispensaries in Florida carry a few different oral oil products.
Most are available in CBD and THC blends and can be created with many different cannabis strains like, Grandaddy Purple, Diesel, or Lemon Haze, known to treat anxiety. You can typically buy 300mg and 600mg bottles in either THC, or CBD dominant strains.
3. Topical : Medical Marijuana Topical applications can be a great way to people who have never tried cannabis to ease into it. Since topical THC and CBD patches are available soon in the sunshine state, you can get relief without any side effects.
Florida dispensaries carry topical lotions and balms as well. Dosages may vary and you should consult a medical marijuana doctor before starting any MMJ treatment.
4. Nasal Sprays: Florida Medical Marijuana Dispensaries are stocked with high CBD, and THC nasal sprays. These have become a staple for anyone with seizures.
In fact many Parkinson's sufferers have used marijuana nasal sprays to stop their seizures and steady their shakes. Nasal Sprays are available at most dispensary locations, but not all of them have it yet. I will elaborate more below.
5. Flower; Most of the Florida dispensaries sell marijuana flower in the smokable form in 2019. Approved patients must have completed the "smokable flower" consent form, with their MMJ doctors, and have flower added to their current MMJ recommendation, to be able to buy it from a dispensary.
As of March 2019, there are 28 licensed Medical Marijuana Dispensaries in Florida. ( Medical Marijuana Treatment Centers) They all are allowed to own and operate up to 25 satellite locations in Florida.
So far, there are a few dispensaries leading the pack, and others are more reserved in their expansion throughout the state.
Here is a detailed list of all 28 Florida dispensaries, including their currently open locations and planned locations. We will list all their current website information, phone numbers and email addressed if they exist.
Trulieve is one of the Medical Marijuana Dispensary in Florida leading the way. With 26 currently open locations, and more planned in 2019.
Kim Rivers is CEO of Trulieve Dispensaries with degrees from University of Florida - Fredric G. Levin College of Law, Rivers has pioneered Trulieve dispensaries, into the largest supplier of medical marijuana in Florida.
https://www.trulieve.com/dispensaries/florida
Find all of the Trulieve dispensary locations in Florida below;
Tampa Dispensary - 8701 North Dale Mabry Highway Tampa, FL 33614
Miami Dispensary - 4020 Northwest 26th Street Miami, FL 33142
Pensacola Dispensary - 3119 North Davis Highway Pensacola, FL 32503
Edgewater Dispensary - 103 Boston Road Edgewater, FL 32141
Lady Lake - Orlando Dispensary - 13940 US-441 #601 Lady Lake, FL 32159
Jacksonville Dispensary - 6259 Beach Boulevard Jacksonville, FL 32216
St Petersburg Dispensary - 8435 4th Street North St. Petersburg, FL 33702
Bradenton Dispensary - 1103 14th Street West Bradenton, FL 34205
Gainesville Dispensary -1527 Northwest 6th Street Gainesville, FL 32601
Ft Myers Dispensary - 13971 North Cleveland Avenue, #16 North Fort Myers, FL 33903
Orlando Dispensary - 4544 North Orange Blossom Trail Orlando, FL 32804
Boynton Beach Dispensary - 1534 SW 8th Street Boynton Beach, FL 33426
Vero Dispensary - 1814 Commerce Ave, Vero Beach, FL 32960
Clearwater Dispensary - 24761 US Hwy 19 Clearwater FL 33763
Tallahasee Dispensary - 800 Capitol Circle TALLAHASSEE, FL 32301
Dania Dispensary - 520 Stirling Rd Dania Beach, FL 33004
Deerfield Dispensary - 458 W Hillsboro Blvd Deerfield Beach, FL 33441
Melbourne Dispensary - 3350 W New Haven Ave Melbourne, FL 32904
Kendall Dispensary - 9600 SW 77th Avenue Miami, FL 33156
Miami Gardens Dispensary - 18350 NW 47th Ave Miami Gardens, FL 33055
New Port Richey - 5623 U.S. 19 #111 New Port Richey, FL 34652
Palm Coast Dispensary - 28 Old Kings Road N suite b Palm Coast, FL 32137
Sarasota Dispensary - 935 N Beneva Rd Sarasota, FL 34232
St Augustine Dispensary - 2303 N Ponce De Leon Blvd St. Augustine , FL 32084
Venice Dispensary - 1290 Jacaranda Blvd Venice, FL 34292
West Palm Beach Dispensary - 1324 N Military Trl West Palm Beach, FL 33409
Founder and CEO Jose J. Hildago and team have transformed their dispensary opportunity into a very accurate, high quality medical marijuana product.
Recently, (5/17/2019) Knox Medical marijuana dispensaries began selling smokable flower to approved patients, with the correct recommendations.
In addition Knox Medical offers a full line of THC and CBD vape oils, topicals, tinctures, concentrates and medical marijuana.
They boast the highest THC count in the industry, so far at 30% for their vape oils. Plus, they have a great line of CBD products winning acclimation across the state from patients suffering from debilitating illness. Knox medical offers a few locations to choose from statewide including:
Knox Medical Official Website - https://knoxmedical.com/
Orlando - 1901 N. Orange Ave. Orlando, FL 32804
Lake Worth - 1 South Dixie Hwy Suite A Lake Worth, FL 33460
Ft Myers - Delivery only right now
Jacksonville - 9901 San Jose Blvd Suite #3 Jacksonville, FL 32257
Gainesville - 3400 SW 34th St Gainesville, FL 32608
Tallahassee - 1902-2 Thomasville Road Tallahassee, FL 32303
North Miami - 175 NW 167th Street Miami, FL 33169
Clearwater - 921 S Missouri Ave, Clearwater, FL 33756
St Petersburg - 601 34th St N, St. Petersburg, FL 33713
Fort Walton Beach - 109 Racetrack Rd NE, Fort Walton Beach, FL 32547

Surterra Wellness Dispensaries in Florida are owned by Jake Bergmann, Surterra Holdings CEO, and CEO of Valkyrie Capital, a private money equity firm.
Surterra has a patient based approach, offering relief related products.
All of their medical marijuana is grown in Florida's largest greenhouse and organically grown. Surterra Wellness mission statement says they provide a comfortable dispensary experience for patients, while ensuring the purest CBD and THC marijuana products on the market today.
Whether it be chronic pain, depression, or PTSD you can find a carefully developed medical marijuana strain designed for that exact symptom.
Surterra boasts a large capitol investment to start up, and have many new products and locations on the horizon in Florida for 2019. ( 23 Florida dispensary locations )
Surterra Wellness Official Website - https://www.surterra.com/dispensary/
Tampa - 2558 E Fowler Ave, Tampa, FL 33612
South Tampa - 4306 S Dale Mabry Hwy, Tampa, FL 33611
Jacksonville - 1639 Village Square Blvd, Tallahassee, FL 32309
Pensacola - 5046 Bayou Blvd, Pensacola, FL 32503
Northport FL Dispensary location coming soon!
Deltona - 1200 Deltona Blvd #2, Deltona, FL 32725
Bonita Springs - 28580 Bonita Crossings Blvd Bonita Springs, Florida 34135
New Port Richey - 14906 Tamiami Trail, North Port, FL 34287
Miami/Dadeland - 6647 South Dixie Highway Miami, Florida 33143
Brandon - 1256 E Brandon Blvd, Brandon, FL 33511
St Petersburg - 2001 4th St N, St. Petersburg, FL 33704
Lakeland - 1222 Florida Ave S, Lakeland, FL 33803
Miami Beach - 1523 Alton Rd, Miami Beach, FL 33139
Key West - 3126 Flagler Avenue Key West, Florida 33040
Port St Lucie - 7061 US-1, Port St. Lucie, FL 34952
North Palm Beach - 11575 US Highway 1 North Palm Beach, Florida 33408
Largo - 10761 Ulmerton Rd, Largo, FL 33778
Palm Bay - 6295 Minton Road NE Palm Bay, Florida 32907
New Port Richey - 4218 US-19, New Port Richey, FL 34652
Orlando -1743 S Orange Ave unit 102, Orlando, FL 32806
Ocala - 11115 SW 93rd Court Road Ocala, Florida 34481
Port Orange - 3665 S Clyde Morris Blvd Port Orange, Florida 32129
Orange Park - 80 Blanding Blvd #3, Orange Park, FL 32073
Tallahassee - 1639 Village Square Blvd, Tallahassee, FL 32309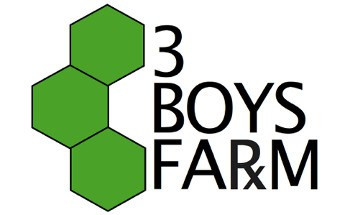 4. Another, FL newcomer to the marijuana dispensary game is 3 Boys Farm.
Previously a large scale nursery in Ruskin, FL they recently were awarded one of Florida's coveted marijuana dispensary licenses. 3 Boys is slow to release their full product lines, however, they have big plans moving forward in 2018!
Ruskin FL - 3 Boys Farm P.O. Box 789 Ruskin, FL 33575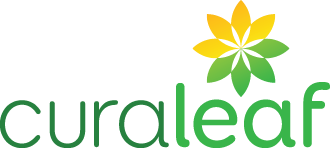 In 2019, Curaleaf dispensaries offer approved patients, with the correct recommendations, many smokable flower choices.
They offer an assortment of vape oil products, either in high CBD, or THC content. Plus, topicals, concentrates, disposable vaporizers, and medical marijuana.
Curaleaf greatly expanded their Florida dispensary locations in 2018, and 2019.
Curaleaf has a quality product that customers love including their flavored oral oils and many different cannabis strains to pick from. They offer everything in Sativa, Indica, or a hybrid of the two.
Curaleaf's Official Website https://fl.curaleaf.com/
Miami location - 19000 SW 192 St, Miami FL 33187
North Miami - 16685 N.W. 2 Avenue Miami, FL 33169
South Miami/Dadeland - 9002 Dadeland Blvd. Miami, FL 33156
Miami Airport - 5400 NW 72nd Avenue Miami, Florida 33166
Lake Worth - 1125 N Dixie Hwy, Suite C. Lake Worth, FL 33460
Bonita Springs - 11721 Bonita Beach Road SE Bonita Springs, FL 34135
Daytona - 910 W. Inter. Speedway Blvd. Daytona Beach, FL 32114
Deerfield Beach - 148 North Federal Highway. Deerfield Beach, FL 33441
Ft Myers - 4480 Fowler St. Ft. Myers, FL 33901
Ft Pierce - 3218 S. US Highway 1. Ft. Pierce, FL 34982
Gainesville - 2300 SW 34th St Gainesville, FL 32608
Jacksonville - 6361 103rd St. Jacksonville, FL 32210
Lakeland - 3145 US HWY 98 N. Lakeland, FL 33805
Lutz - 1408 Dale Mabry Hwy, #107 Lutz, FL 33548
Ocala - 1839 SW. College Rd. Ocala, FL 34471
Orlando - 775 N Semoran Blvd. Orlando, FL 32807
South Orlando - 12402 S. Orange Blossom Trail, Suite 7 Orlando, FL 32837
Palm Bay - 1420 Palm Bay Rd NE. Palm Bay, FL 32905
Palm Harbor - 35388 US Hwy 19 North Palm Harbor, FL 34683
St Petersburg - 3811 Tyrone Blvd. St. Petersburg, FL 33709
Tallahassee - 1345 Thomasville Rd. Tallahassee, FL 32303
Tampa - 6421 N. Florida Ave. Suite A Tampa, FL 33604
Titusville - 200 S. Washington Ave Titusville, FL 32796
6. Grow Healthy Nurseries is the next lucky medical marijuana dispensary license holder in Florida.
Lead by medical director Selim Ramin Benbadis, MD Grow Healthy dispensary focuses on Cancer and seizure patients.
They maintain they offer the highest level of patient focused care and medicine.
Being dedicated to cancer patients means treating severe symptoms of chemo including nausea, sleep deprivation and hunger. Plus Grow Healthy is involved with next generation cancer treatments, since cannabis is a known anti-cancer compound its uses may be endless.
GrowHealthy's Official Website - https://www.growhealthy.com/where-to-find-us/
Currently Grow Healthy Nursery, located in central Florida, offers a private membership for approved cannabis patients. Statewide delivery is available and their Florida dispensary locations are;
Lakeworth - 5614 s state rd 7 lake worth florida 33449
Apollo Beach - 5909 N U.S. Hwy 41, Apollo Beach, FL 33572
West Palm Beach - 4237 Okeechobee Blvd, West Palm Beach, FL 33409
Brandon - 1525 E Brandon Blvd, Brandon, FL 33511

Liberty Health Sciences is another state licensed medical marijuana dispensary, with a niche. They are 100% green house grown cannabis company, focusing on quality and purity.
Liberty Health Sciences website says that the company far exceeds state standards for growing, and processing cannabis, and their patients are the beneficiaries of premium medicine.
https://www.libertyhealthsciences.com/dispensary-locations/
LHS expanded their Florida dispensary locations in 2018, and 2019 to include;
Gainesville - 12 SW 2nd St, Gainesville, FL 32601
Palm Harbor - 31487 US Hwy 19 N, Palm Harbor, FL 34684
Winterhaven - 1285 1st Street South, Winter Haven, FL 33880
Summerfield - 16810 US-441 Suite 501, Summerfield, FL 34491
Orange Park - 1907-3 Wells Rd, Orange Park, FL
Miami - 6827 Bird Road, Miami, FL 33155
North Miami - 10795 Biscayne Boulevard, Miami, FL
Merritt Island - 150 E Merritt Island Causeway, Merritt Island, FL 32953
St Petersburg - 501 Martin Luther King Jr Blvd North St Petersburg, FL 33701
Port St Lucie - 10941 U.S. Highway 1, Port St. Lucie, FL 34952
Tampa - 2605 W Swann Ave, Tampa, FL 33609
Ft Lauderdale - Opening Soon
4500 N Federal Hwy Ft Lauderdale, FL
Ft Myers - Opening Soon
11603 S Cleveland Avenue Ft Myers, FL
Tampa - Hyde Park Location - 2605 W Swann Ave Suite 400A Tampa, FL 33609
Boca Raton - Coming soon
Bonita Springs - 24611 Production Cir, Bonita Springs, FL 34135
Cape Coral - Coming soon
Dania Beach - Coming soon
Fort Myers - Coming soon
Hollywood FL - Coming soon
Miami Beach - 6827 Bird Rd, Miami, FL 33155
Orlando - Coming soon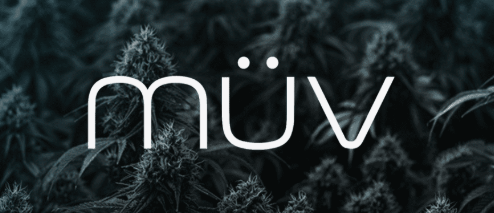 Altmed Florida Dispensaries (MUV)
Altmed (MUV dispensaries are open for business in 2019, with 4 locations available. They are known for potent marijuana concentrates, which come in a variety of strains, and unique terpenes blends.
Wellington - 1045 South State Road 7, Wellington, FL 33414
Sarasota - 5045 Fruitville Rd, Sarasota, FL 34232
Tampa - 7229 N Dale Mabry Hwy, Tampa, FL 33614
Apollo Beach - 5909, N U.S. Highway 41 Apollo Beach, FL 33572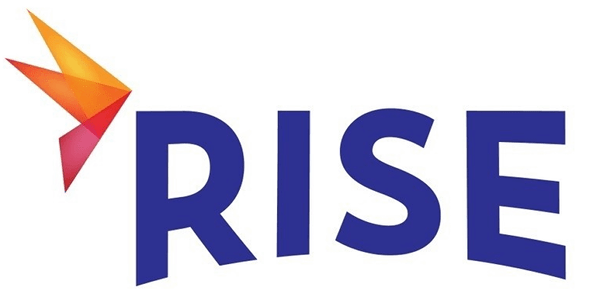 Rise is a new recipient of a MMTC Florida dispensary license in 2018. They carry a full line of THC and CBD infused products like; vape oil, tinctures, topicals, and several potent flower strains.
Rise is expanding its Florida dispensary locations in 2019, and currently have three to choose from as follows;
Deerfield - 2305 W Hillsboro Blvd Suite 2, Deerfield Beach, FL 33442
Pinellas Park - 6999 US Hwy 19 N, Pinellas Park, FL 33781
Bonita Springs, FL 34134 - Coming soon in 2019.

Also a well-know dispensary in other states, MedMen is a licensed Florida dispensary in 2019. They are opening 4 dispensaries in Florida to start as follows;
Downtown West Palm Beach - 539 Clematis St, West Palm Beach, FL 33401
Key West - Coming soon
Orlando - Coming soon (delivery service available)
Miami - Coming soon
MedMen Dispensaries Official Website - https://medmen.com/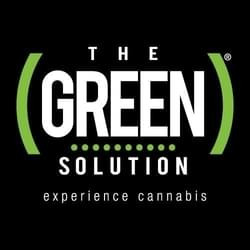 8. The Green Solution is another brand new licensed dispensary in Florida. So far they offer a statewide delivery service for all their medical cannabis products.
TGS is a huge MMJ entity with an already award winning dispensary chain in Colorado, plus several other franchise agreements in other states. They hope to bring their successfully style of medical marijuana home to the sunshine state.
9. Loop's Nursery & Greenhouses, Inc. Not yet announced its medical marijuana dispensary locations or products.
10. Keith St. Germain Nursery Farms is another brand new one who has not yet released locations or products.
11. Plants of Ruskin, Inc. has not disclosed their dispensary locations or products either.
12. Sunbulb Company, Inc. just hit the Florida dispensary scene and also have not yet released their full details incl locations or products.
13. Treadwell Nurseries - Coming soon.
#aphriamedical #cureleafmarijuanadispensary #knoxmedical #treadwellnursery #surterrawellness #trulieve #floridahealthgov #floridamarijuanalaws #floridadispensarylocations #floridamedcalmarijuana #marijuanadispensaries #medicalmarijuanadispensaries #verobeachtrulieve #floridamedicalmarijuanadispensaries #LibertyHealthSciences